How I Start My Days – With Positive Mantras – July 18,2018
For those of you following me, I started implementing starting my day off with Gratitude and Positive Mantras. Specifically, I would write down in my journal (Ipad Pro with Notability) 3 things I was greatful for, then I would search the internet for 3 Mantras or Affirmations of the day that I would write down in my the Journal. Since I have been getting pretty amazing results with this, I figured I would keep people up to date each week with the Positive Mantras I am using! Pretty much every day, I will search google for Positive Mantras, but since some of you have have been asking to see which ones I am using you can check them out below! Here are 10 that I have used this week!
Positive Mantra #1. I let go of all that no longer serves me. (@iamdailyaffirmations)
Learn to let go. I have been reading a ton of The Power of Now, and he mentions that the past and the future do not exist. All that there is is the NOW. Still trying to wrap my head around it, but alot of the stories people tell themselves are not who they are or who they have to be! If you don't like it, Let it Go. Reinvent yourself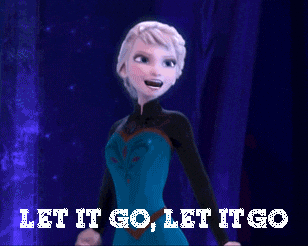 Positive Mantra #2. I can. I will. End of story. (@dailyburn)
Short and sweet. The biggest part of becoming an adult is realizing that your current situation is 100% your doing. We are in total control of our lives. With that, you will start realzing that if you set your mind to it, you can accomplish your purpose.
Positive Mantra #3. I feed my spirit. I train my body. I focus my mind. It's my time. (@intensati)
It's your time to shine. Feed the spirit. (Meditate) Train the body.(Lift heavy weights) Focus the mind. (Read books)
Positive Mantra #4. I can do all the things. (@kay.penny)
Steph Curry Mindset! He implemented this mantra. Imagine what it can do for you!
Positive Mantra #5. I am my own superhero. (@greatist)
Be your own superhero. Self Relient
Positive Mantra #6. I am adventurous. I overcome fears by following my dreams. (@malacollective)
If you think you can do it, go out there and see. The biggest thing that has held back my clients is asking for permissions. If you can dream it, you can build it, you can have it.
Positive Mantra #7. I am choosing and not waiting to be chosen. (@raisingself)
The old saying : Good things come to those who wait……….. is just an old saying. Go out there and create your own opportunity. Opportunity comes to the prepared mind. Period.
Positive Mantra #8. I am in charge of how I feel and today I am choosing happiness. (@sequellife_bp)
My 6th-grade Spanish teacher once said: Tiredness is just a state of the mind. Once I realized state control, I realized that you are in full control of your emotions. They are not dependent on anyone but yourself.
Positive Mantra #9. I have the power to create change. (@iamruby)
Change yourself first before you can create change in others.
Positive Mantra #10. I refuse to give up because I haven't tried all possible ways. (@mbs_experience)
The good old Kobe Bryant Mantra… leave no stone unturned.
Positive Mantras Review
Another thing I do is change up the forms of the mantra to First Person, Second Person, and Third Person. So for example, the positive mantras I would write down for today would look like this:
I refuse to give up because I haven't tried all possible ways.
He refuses to give up because he hasn't tried all possible ways.
Alan refuses to give up because Alan hasn't tried all possible ways.
Definitely was weird when I was first starting out (a coach I had told me to say these out loud). But something about doing it and saying it, I felt it in my heart and radiate outwards. See if you get this feeling yourself. Not sure what is happening from a biological standpoint, but I believe it affects your consciousness to hear and have positive mental self-talk. If no-one is saying these to you, might as well say them to yourself!
Like this content, Check out the other ones below:
What is Learned Helplessness?
How to have FUN TODAY!
How to Travel for a living?