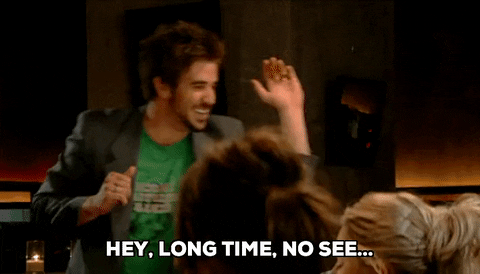 Small forward before the list
Hey guys,
I have been testing a lot of side projects and the last post I did from this Positive Affirmations list was in July. My bad fam.
I wanted to be as transparent as possible why the motivations are back to restart this brand and get content up on the personal branding ON THE REG.
I started a new Digital Marketing group (Digital Marketing Ballers) for passionate people who are looking to change the world in their vision through mass media. I believe that everyone has a purpose and vision that they can share with others and change their community, but they are just held back by fear or by lack of information. Some common things I see with my clients is not knowing the technology behind it, not knowing the motivation or POTENTIAL that you could get from an income standpoint. So I have to share with you (or leave a digital footprint depending on when you are reading this) of what is possible by DOING IT MYSELF.
I realize now that every client I had in the past, I had been telling you of what was possible, but I always questioned why some people took action while others don't. I realize now that I made unfair assumptions of where people where at in their journey in life. I also realize that sometimes you shouldn't push people in a direction, but to pull them by leading. (I am not sure if this is good phrasing or not, basically lead by example)
So now, building up this brand and this list of Personal Affirmations and Daily Mantras, comes from an aspect in life that I believe helped set me in the right direction towards accomplishing my dreams. I have been doing these for about 2 years now, and I feel like this strategy/experiment has worked out well for me. I feel confident in the direction my life is heading and what I can offer to the world as a person.
At the time of this writing, I have 8 subscribers on my personal brand, and 96 subscribers on my business brand. However, because of the momentum and POTENTIAL I see in digital marketing, I am compelled and drawn towards my mission and purpose in life to help others share their STORY and their VISION with the world. So I must lead by example, and continue to place content out with no crowd (everything is relative, to people with 0 subscribers keep going, if you believe in your mission you will keep going )
So now my current strategy at the time of this writing is this: After starting my Live Stream vBlog content that can be seen on my business page, twitch, personal youtube and business youtube (Hitting all platforms) I have applied a SOCIAL PRESSURE on myself to execute on what I say I want to do. This can also be researched or called Throwing Your Hat Over the Fence.
Essentially, as I build out content and have my tribe commit to interacting on the videos or commit to their dreams on the Jamboard (I encourage you to sign and the date), I can always refer people back to the livestream, or the content or to the group I formed and people will look at my early content because they will want to know how I got started. (This is an assumption based on the fact that I operate this way. I saw people's success and would look back to see how they started to give myself confidence in starting)
So Matt, and to my followers, if you ahve interacted with the group and that unit, you realize now (or hope you feel it) that sense that you too have thrown your hat over the fence. You have commited to something publically in the universe of a goal you want to achieve. And people in the future and FOREVER will always be able to look at it, and the day you said it and what it was, and see if you accomplished it.
By forming this group, I feel that as the leader I must do whatever it takes to help people over come their fears and make them crush their goals. This pressure and drive is currently what is letting me overcome my fear of failure, my fear of public shaming. That people out there have hopes and dreams and visions, and I know stuff about digital marketing that can help them.
Before when I had paying clients, I would push them to the books I read, to the conference notes I took, to the knowledge I learned from courses. But now, I realize that I must show them by doing it first for myself and saying look – you can have this too if you tried. I haven't tried this methodology first, so for anyone reading this, I am not sure if it will work. But I have to try. No stone left unturned. In the back of my mind, I know that this is something I haven't tried yet. I am trying to help people fully leverage the opportunity in our modern world to take advantage of VIDEOS, technology and digital footprints to leave impact on the world and change people's lives.
You have impact if you think you have impact.
And now the Positive Affirmations and Daily Mantras
So each morning, I start out my day with 3 things I am grateful for and 3 positive affirmations and mantras. I also meditate. Perhaps I will add a subsection for that. I figure, since I go online and google search these affirmations, I might as well share them with my followers (Blog, IG, etc) So I will list them out, and I am also looking into make media clips of them. (Biaural beats along with simple text animations of the affiramtions I wrote down this day)
The way I use them is by writing them in OneNote, then writing them in my journal and saying them outloud in each reference point. For example:
I remember myself as the master that I am, the master I have always been.
He remembers himself as the master that he is, the master he has always been.
Alan remembers himself as the master that Alan is, the master Alan has always been.
So I say that out loud in those 3 perspectives. Just something that someone taught me so I tried it myself .
So here is the list for today that I did
I am comfortable looking in the mirror, saying, "I love you, I really love you."
I remember myself as the master that I am, the master I have always been.
I use my emotions, thoughts and challenges to lead me to deeper, more interesting places within myself.
OneNote
My Journal (Notability on Ipad Pro)
From Nov 17
Todays (Sorry I took the wrong screenshot and uploaded it, but decided to keep it in the blog just to show you that I really do write in my journal this stuff everyday)