Want to go Mamba Mode? Learn from my take on how to use Kobe Bryant's #1 weapon – Focus
Kobe Bryant Motivation – Focus – Video Review
How to Use Motivation in Your Life
What's happening family. Alan Nafarrete here. I wanted to create content on this personal branding so that I can inspire you guys to take the mindset that one can implement and use the MINDSET and viewpoint of one man's views and implement it in your life.
My current viewpoint in life is that you can learn from EVERYONE and learn to take the positive aspects that you perceive and use them to help you with your life, and if the person you are learning for has negative attributes, you can use them as warning signs of things to step away from. There are too many people that I have met that attach the NEGATIVE trait and allow it taint their view of the positive that the person has leveraged.
In my view, Kobe Bryant can be looked at and studied at as a use case study of how you can FOCUS on your craft and use a strategic and methodic approach to leverage talents into your benefit.
In my other series that you can watch on my business page – Keys to Success – Kobe Bryant Vol 2 – you can see how I break down my thoughts and views onto more Kobe Bryant Foundations of Success that allowed him to reach a level of success that you can strive for.
Breakdown of Kobe Bryant Motivation Factor – Focus
TIME. The answer is simply a math problem to spend MORE TIME on your craft.
If you spend less time sleeping and more time executing or working on your craft, you will naturally be able to get better. There are VERY FEW THINGS in life that if you spent time at you would get worse. Essentially, you must take the position that if you REALLY WANTED IT, you could find a way to get better and better and the only measure you would worry about is how you were YESTERDAY.
Some tips and tools that I use would be to use Time Blocking. I use the Toggl app to track my time. The figure below is how I typically track my time. Ever single activity is tracked so that I can review my content in the week. I can then see what is SERVING ME and what activities are not working for me.
As Kobe stresses, you can simply just CUT OUT things that are not working for you so you can focus on the things you LOVE and basically turn your passions into success and cover most of your needs in life (Money, Autonomy, Creation)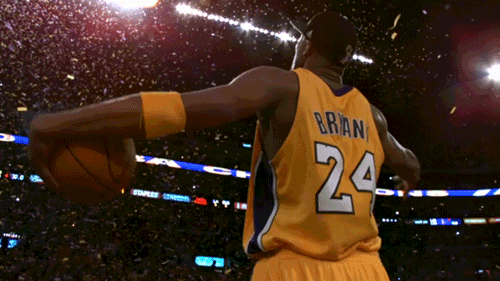 Its Jan 01 2019. Go All In. Go ALL OUT
Take your life to the next level and build the right STEPS to SUCCESS that can help build your brand and build the life you want. If you want to have the life of your dreams, you have to build it yourself. Hard work always wins. Don't assume that someone will come and make it happen for you. Learn the system. Make it happen.