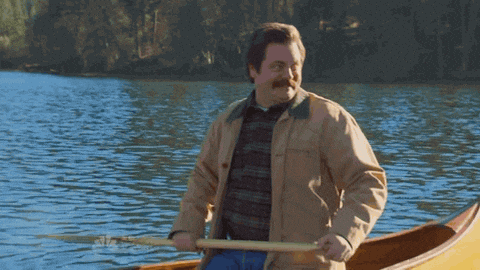 Business Update
Hey #ballers. Quick update on how things have been going.
Since the last post, I have been keeping up with the Positive Affirmations and Meditations almost on the reg. I want to get you guys the list that I have used this week so that you guys can implement another level of success for your business.
If you have seen my basketball group, I have created a Digital Marketing Ballers group where I am teaching Basketball Trainers how to fully utilize digital marketing strategies to take their business to the next level. By having experience with "viral" clients, I have been able to help a couple of people get started on their path to success.
One big thing I have been pushing is the ILoveBasketballTV #FunnelHack of his business where I am offering a Kartra Funnel import for their business. Though the training has been made, there is now the effort of having people see it. A big part of having people see the value is that you have to utilize the right marketing to get people to see your messaging.
This is a problem that a lot of people go through when starting a new business venture. Past clients, future clients and current clients – all face the #attention problem game. My approach is that you should have the maximum amount of visibility, and thus one way I am cutting through the noise is by doing (almost) daily live streams.
I use Restream to simulcast on Twitch, Youtube and Facebook. If you note the screenshot below, I am actually streaming on Youtube TWICE. With every platform, there is always a chance that the different algorithms can share your content. Thus, my belief that I am executing on and sharing with my audience is to stream on ALL Platforms and practice various SEO principals to get as much exposure as possible.
Like the last post, I want to update you on the business and what has changed before going into the Positive Affirmations for Success that I used this week. If you want, you can just scroll down to the section of the Affirmations, but I hope seeing how my style/business has changed since I started practicing this daily should encourage you to start practicing Affirmations.
SEO CONTENT – What every #Trainer is sleeping on
One thing that I will share with my audience, is that ARTICLE WRITING is the hugest opportunity that people are sleeping on. If you saw my previous blog article on getting website traffic, you will see that one friend was able to have 10X more website traffic then my Instagram Client. This is because Google Search will allow you guys to capitalize on #MAJOR traffic gains that Instagram will not allow you to do.
With Instagram, your only hope to convert traffic is to have users click the ONE link that is in your profile. If you have over 10K followers, you could utilize the stories swipe up linking, but for most people that will take some time to grind to that level.
This is something that I have been working on by writing this blog (that you are reading) and the articles that I am creating on Blendlogic's Blog page. Something you guys should utilize is Yoast and/or an SEO plugin that integrates with WordPress. I use webtexttool.
My morning routine for success – Positive Affirmations for Success
Like I mentioned in the last post, I have been trying to capitalize on the Keywords I find with. You can see from the bottom screenshot from KWFinder that there are alot of search terms that are "STILL POSSIBLE" aka Green. If you are just getting started with your journey, you have to be willing to do what no one else is doing.
I shared with you the Keyword Terms that basketball trainers could capitalize. Be sure to execute and you guys can capitalize and grow your business. Be like DevinInTheLab and work on that blog. So as you can see, being a Digital Marketing Agency owner allows me to SEE OPPORTUNITY, where no one else does. Hence, this is why I have included a Positive Affirmation list to my blog – and specifically Positive Affirmation list for Success *wink wink* (Guess what my targeted Keyword is????)
So what were the positive affirmations I used this week? Let's take a look
Positive Affirmations for Success – What I used this week
Monday –
Positive Affirmations for Success
Wellness is the natural state of my body. I believe in perfect health.
I am my own superhero
I am choosing and not waiting to be chosen.
Tuesday
My self-esteem is high because I honor who I am.
Happiness is within my grasp.
Even outside my comfort zone, I will be comfortable in my own skin.
Wednesday
Other people will not take advantage of me.
I am pain-free and totally in sync with life.
I will speak with confidence and self-assurance.
Today – (Thursday) – 11.29.2018
I am a joyful breeze entering a room.
I am blessed with an incredible family and wonderful friends.
Good things are happening.
Something that has been in the backlog is making content through video form with these positive affirmations. I am looking at getting this program for creating awesome Final Cut Stories and Instagram Squares.
Check out the templates here –
https://elements.envato.com/the-ultimate-story-pack-final-cut-pro-x-apple-NDCB25Z
https://videohive.net/item/60-titles-pack/14050399?s_rank=1
Sign up for Envato here
Conclusion
So far, I am feeling pretty confident and entering flow state on a DAILY. By being able to practice speaking in the camera, I am preparing for a day when I can speak on stage and to CHANGE LIVES. (Though you can do it from anywhere with a camera and internet) For anyone who is working on their craft, KEEP IT UP. I only have  < 500 reach right now, but it's not about the big numbers, but if you can change ONE PERSONS life outlook, then you have done a good deed for today.
DONT WAIT ON A BIG AUDIENCE TO PRACTICE YOUR CRAFT!!! Too many times people wait, wait and wait for the right moment to start getting good. A thought experiment to run is to actually think what would happen if you had a big break today? If we got you on Oprah or Ellen Show, and you had a chance to speak in front of millions… would you be prepared enough to speak your truths and actually have impact? It's the same thing with basketball. You have to practice to get better. Too many clients/prospects come to me and think that you can just BECOME a good speaker in front of the camera, or just suddenly can convert online traffic to a sale. YOU HAVE TO MAKE CONTENT and let people see you and your personality. You have to work on yourself to become better, more likable, a better speaker in front of the camera and etc etc etc.
I hope this inspired you to start! I think if you look at my clients work in the beginning, they all started off nervous and had some things they needed to fix. They wouldn't look in the camera, they would seem like they were nervous. They didn't have all their conversation flows together. But the truth is NEITHER DID I. And I still mess up. But its ok. As long as I put myself out there, I can make it happen
Here is a to the live stream I did today. It's only going up from here.
SEE YOU ON THE INSIDE