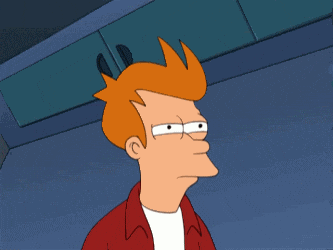 What are Positive Affirmations and do they really work? I report back my findings after testing them straight for 2 Years! I also include the list of 50 Positive Affirmations for Success that I have been utilizing in rotation for my morning routine and my thoughts and reflections on how this has played out for me after testing it for 2 years (and counting)
The 808s and 101s of this magic – Positive Affirmations for Success
So, before I explain what Affiratmions do for you, I have to briefly explain this RAS concept that is in everyone's brain. Check out this article I made a couple years back on how your brain FILTERS OUT.
So what does the RAS have to do with Affirmations (and Gratitude if you follow me on Instagram), Well if I am to sum up what I have learned from being a student of success is the power of RAS, what you focus on and how it can help shape your actions. To put simply, when you start focusing on what you can control, what is positive, and your sphere of influence, the more you will take action executing your goals.
This was first shared to me when I took a Forex Trading class with a friend I met in Atlanta. In one of his trading sessions, he simply stated out of the blue that before he does all his trades for the day, he reads a list of affirmations about himself and also reframes them in each pronoun so that he can cover all forms of affirmations that people may say about him. Since hearing him state that, I have noticed that pattern in other books, mentors and study sessions I research about people (Or now my RAS is primed for it and I look for it… now that I am aware of it)
I believe life is all about pattern recognition. I have thus incorporated reading and writing a list of affirmations daily, that gets me in a state of belief, I tend to focus on what I can control and not on my limiting beliefs. Among that, I feel that life has a more synchronicity effect, in which things line up as they should. It helps me be at ease, as I have built this habit up – it has become part of my routine.
The best quote I have to pass to you reader, if you are feeling like this takes up your time, or your morning routine can't fit this in. This quote has helped put perspective
Meditate for an hour every day unless you are too busy. In that case meditate for two hours.
Here are 50 Positive Affirmations for Success that you can use for success and confidence:
I am energetic and enthusiastic. Confidence is my second nature.
I have the power to create all the success and prosperity I desire.
I teach others to believe in me by believing in myself.
I have all that I need to make today a great day.
I choose to think positively and create a wonderful and successful life for myself.
I am a strong individual who attracts success and happiness.
The universe is filled with endless opportunities for my career.
I let go of any negative feelings about myself or my life, and accept all that is good.
I will celebrate each goal I accomplish with gratitude and joy
I always attract only the best of circumstances and I have the best positive people in my life.
I have the knowledge to make smart decisions for myself.
I have the courage to create positive change in my life.
I made decisions based on the superstar I am becoming.
My life is a blast of growing opportunity because I never stop creating
I am, and always will be, enough.
I am happy and free because I am me.
I am self-reliant, creative and persistent in whatever I do.
I can never fail, for everything that happens contributes to me being better.
I am valuable and will make powerful contributions to the world today.
I acknowledge my own self-worth; my self-confidence is rising.
I trust my intuition and I always make wise decisions.
I acknowledge my own self-worth – my confidence is rising.
Every challenge I face is an opportunity to grow and improve.
My mind is clear of self-doubt, and I am ready to embrace every challenge that comes my way.
Others look up to me as a leader because of my confidence
I wake up every morning ready for a new day of exciting possibilities
Feeling confident, assured, and strong is a normal part of my everyday life
I have everything I need to face any obstacles that come.
I continuously push myself to learn and develop in areas of life that bring me happiness, freedom, and purpose.
I am a powerful creator. I create the life I want and enjoy it.
I am living to my full potential.
I am learning to trust the journey.
Every day I will become more confident, powerful, and successful
I can let go of old, negative beliefs that have stood in the way of my success
I am extremely passionate about constantly being better and more successful.
I am surrounded by supportive, positive people who believe in me and want to see my succeed
I have great ideas and make great contributions.
I work well under pressure and always feel motivated.
I will be open-minded and always eager to explore new avenues to success.
I am surrounded with people who push me to be my best self.
I аm thе аrсhіtесt of mу lіfе; I buіld іtѕ fоundаtіоn аnd сhооѕе іtѕ соntеntѕ.
I am courageous. I am willing to act and face my fears.
As I take on new challenges I feel calm, confident, and powerful.
Every day I discover interesting and exciting new paths to pursue.
I am focused on my goals and feel passionate about my work.
I am grateful that my life is so happy and successful.
Today, I аbаndоn mу оld hаbіtѕ аnd take up nеw, mоrе роѕіtіvе оnеѕ.
My actions are intentional and they bring me closer to my goals.
Mу аbіlіtу tо соnquеr mу сhаllеngеѕ іѕ lіmіtlеѕѕ; mу роtеntіаl tо succeed іѕ іnfіnіtе.
I have unlimited power.
Positive Affirmations for Success – Continued Reading
I will do my best to continually update you on Positive Affirmations for Success that I come to in my life. I will also keep reporting back on how these affirmations have helped guide me on my journey of self-actualization and attracting the right people in my life.
For the most part, I would say implementing this into my routine has helped me become BOUGHT IN, to myself and to how things play out. There is a balance I find in engaging in life, doing the tasks at hand, but not getting overwhelmed by the sense that I have to accomplish more, or didn't get enough work done for the day.
By setting up my day with Gratitude and Affirmations – I find myself to be more efficient with my time, no longer hesitating on what should be done, but executing on the plans I set forth.
?Add this to the bag?
My current Morning Stack
3 Things I am grateful for – written in my journal and online task planner
3 Affirmations
Rewrite those 3 affirmations
3 things that would make today great
10 min meditation session.
Stay strong!
Alan